Thousands of Aussies every month search for information about recycling bottle caps. For the record, they are recyclable, and there's one organisation who's taking them places you'd never have imagined.
Supported by the global Coca-Cola Foundation, Melbourne based not-for-profit Envision is in the process of turning bottle caps into prosthetic limbs. According to Sean Teer, director and founder of Envision, the idea grew out of the organisation's core mission to assist long-term unemployed people in gaining skills for employment.
"We started focusing on teaching people on the recycling process, because we think that is the future, and we can show and lead the way as an organisation. We started investigating and finding out about plastics, particularly plastic bottle tops," said Teer.
From here the team took a leap in imagination, making the link between their own recycling initiatives and the need for prosthetic plastic limbs in developing countries. Now they're working towards turning one million bottle tops into 100 prosthetic hands and arms.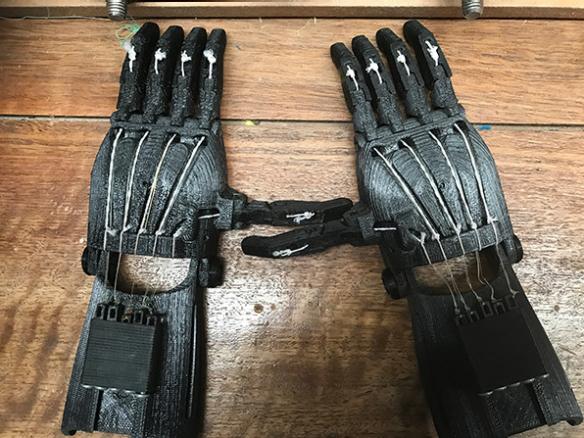 It's been more than a year since Coca-Cola announced its global commitment to create a world without waste by recycling or collecting a bottle for every one sold by 2030.
The commitment started with Coca-Cola examining the entire packaging lifecycle with a specific focus on how to make plastic reusable. The partnership included a gift of a Shruder, a plastic shredding machine created by the Plastic Collective.
The Shruder allows Envision to create prosthetics at a much quicker pace but it also creates a better calibre of plastic that is finely shredded and extruded before being put through the 3D printing process.
The prosthetic limbs are then sent to countries like India, Cambodia and Sierra Leone. Recipients will be able to use the prosthetic hands for simple tasks like holding a water bottle or balancing on a bike. In many cases, the devices will be used as an interim solution before recipients receive a medical-grade prosthetic.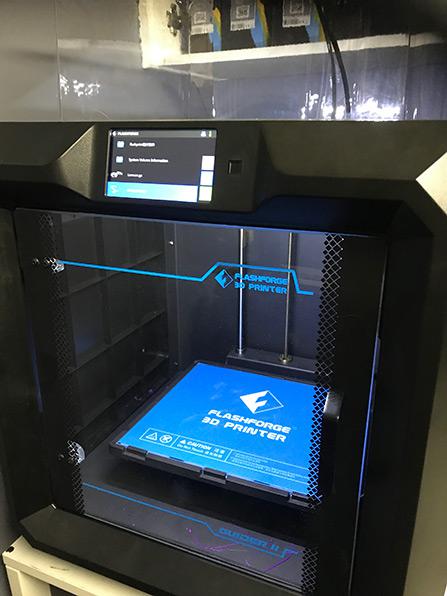 Envision has most recently supported James, a 4-year-old boy from Melton, Victoria, who was born without a complete hand.
A huge Batman fan, Envision provided James with a Batman-inspired Phoenix Hand made of upcycled plastic. The hand is already helping him learn to manipulate his hand muscles, providing him with mobility support and most importantly helping him feel a little more confident.
James is Envision's first Australian recipient and with the continuous growth in bottle top collections and community support, they are aiming to assist many more local and international children in need.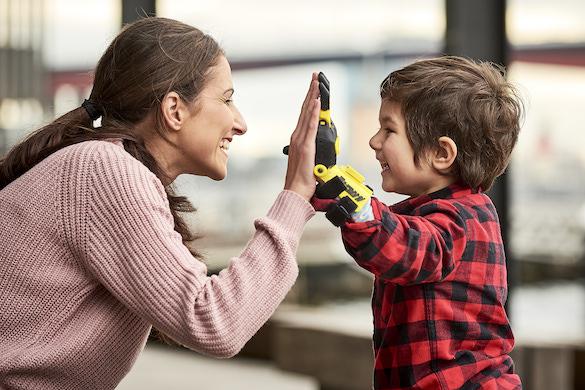 A shared mission
The Envision team initially contacted the Coca-Cola Foundation to ask if they'd be interested in providing the used bottle tops of their products for Envision's project. Once the Foundation team learned more about the plan to create prosthetics from used plastic, they decided to go one step further by funding a Shruder.
Teer said the Shruder has made a huge difference in the quality of his team's work and has allowed the organisation to stay true to its mission statement.
"It's great to see that Coca-Cola are embracing their corporate responsibility, giving usable items back to the community and not having anything go to waste," said Teer.
"Not only do we get to help disadvantaged job seekers get into the workforce, but we get to help kids and other disadvantaged people around the world while helping save the environment. It's amazing."
Christine Black, Director of Public Affairs, Communications and Sustainability at Coca-Cola Australia said Envision hands is a great partner for the company.
"Coca-Cola has been focusing some of our philanthropic work in Australia on protecting the environment. Working with partners we think we can make a real difference in recycling and upcycling programs to ensure plastic waste doesn't end up in oceans or landfill," said Black.
"The Envision Hands project immediately sparked our interest. It's not only a fantastic example of how small, grassroots organisations can make a big difference to the issue of plastic pollution, we were drawn to the impact it has on the lives of long-term unemployed people and children-in-need around the world."